Vision Statement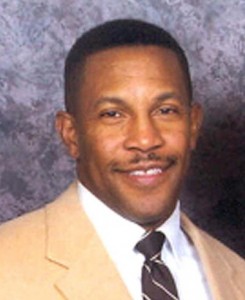 Rev. Dr. Robert L. Screen is a native Washingtonian and resident of Prince George's County, Maryland, since 1975.  Rev. Dr. Screen has a Bachelor Degree in Business Administration, Masters Degree in
Biblical Studies and a Doctorate of Ministry. 
Rev. Dr. Screen is an ordained Minister with the International Fellowship of Ministers.  He serves with Mission's Homeless Outreach Ministry and formerly served with the Water Baptism, Altar Workers and Christian Education ministries at Evangel Assembly, Temple Hills, Maryland.
Rev. Dr. Screen's 1997 vision of River Jordan Project became reality in November 2004.  This vision takes the triune approach of empowering the Spirit, Mind and Body.  His divine purpose is being realized through his work with River Jordan Project, Inc.
 Rev. Dr. Robert L. Screen is a seasoned veteran in leadership and teamwork.  He was the football team captain in high school earning a college scholarship
.   His leadership and teamwork training continued in the United States Marine Corps' Reserve Officer Candidate School. 
Rev. Dr. Screen distinguished himself as a leader during his 30 year career with United Parcel Service.  He performed public relation services representing UPS at community charity events and hosted international delegations, as well as, state Senators and political leaders. 
Rev. Dr. Robert L. Screen was honored with annual Pursuit of Excellence Awards and inducted into the elite Circle of Honor for 25 Years of Safe Driving.  Robert retired from his stellar career in June 2007.
Rev. Dr. Screen held numerous leadership and teaching positions, as well as, support positions at Grace United Methodist Church, Fort Washington, Maryland, for 19 years.  He was a Certified Lay Speaker, President of the Men of Grace Chorus, Church Council Vice Chair, Transition Team Facilitator, and member of the Building Committee and S.H.A.R.E. Food Network outreach ministry.  
Rev. Dr. Screen's philosophy is, "In order to lead, you have to know how to follow".
Rev. Dr. Robert L. Screen's love of flying, lead him to acquire his instrument rating and commercial pilot's licenses in 1983, flying for 11 years.
Rev. Dr. Screen's work ethic and character principles are based on Philippians  4:13, "I can do all things through Christ, which strengtheneth me." and Colossians 3:23, "And whatsoever you do, do it heartily, as to the Lord, and not unto men."
Rev. Dr. Robert L. Screen asks this question.  "If your life speaks for you, what are you saying?"